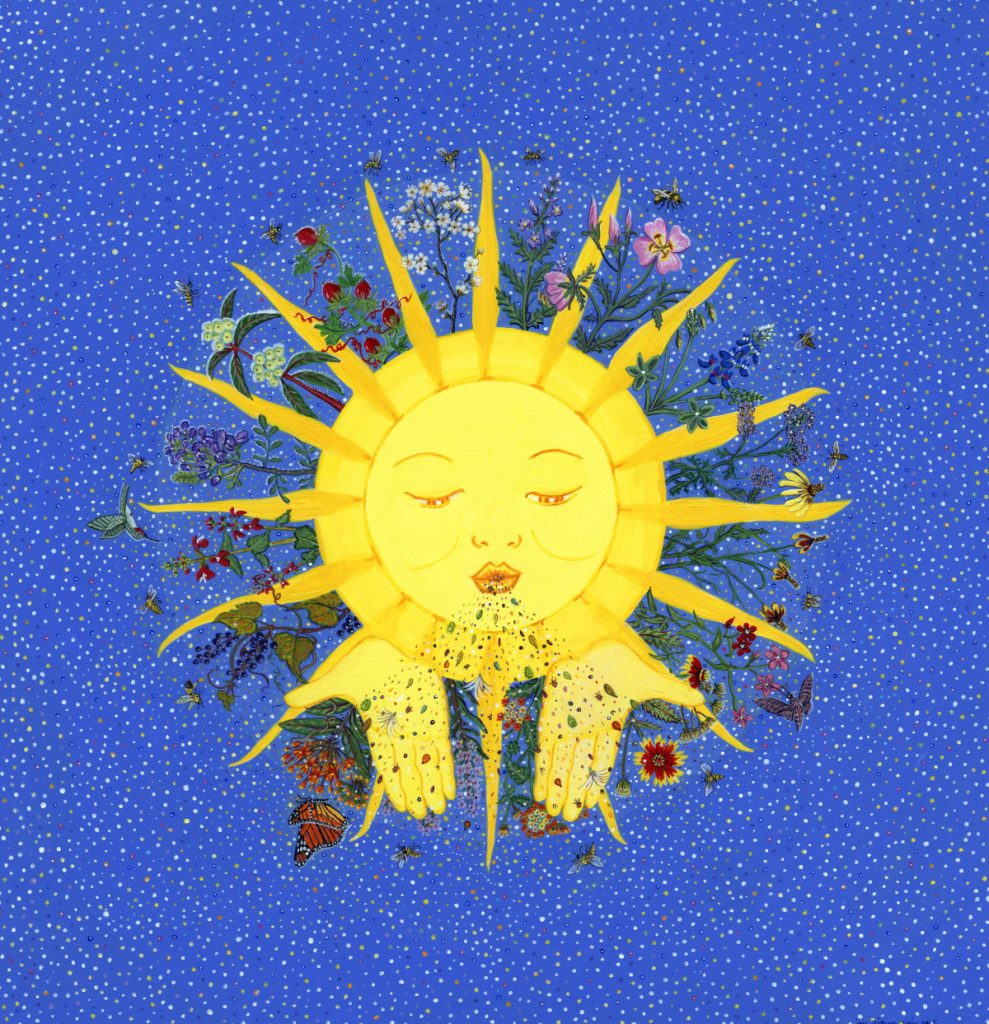 My Sun is blowing wildflower seed kisses. She is surrounded with four seasons of Texas native wildflowers and native pollinators.
First featured on CBS Sunday Morning, May 28, 2016, after the Oscars segment. Also February 26, 2017, twice January 27, 2019 for their 40th Anniversary Show and twice again when the show was rerun on March 15, 2020, due to Covid19. July 12, 2020, Sun Kissed, followed Martha Stewart's gardening segment.
Original:  Acrylic 14" x 14"
14" wide x 14" high
$75.00
I don't receive payment or recognition when CBS uses this image after a segment. I knew that when I sent my Sun Kissed, image to one of my favorite shows, CBS Sunday Morning. It's thrilling to know that more people than I can imagine, might have seen my Sun Kissed, in one of the 7 times it has been shown on national television.
Screen shots from CBS broadcast: